Oftentimes or Often Times?
There should not be a space between often and times. Often is a short version of oftentimes, they can be used interchangeably but there are some recommended rules to follow. Often and oftentimes are both adverbs. When you use the word oftentimes you will typically only use it in a sentence before the verb that it modifies. Often is easier to use in more use cases as it can come before or after the verb it modifies.
The word oftentimes should not even be a grammatically correct word in the English language. If we look at often as an adverb and times being a noun, we see a discrepancy as adverbs do not modify nouns. The word sometimes is a fine grammatically correct word because some is an adjective and times is a noun and adjectives can modify nouns.
Oftentimes also is primarily used just in the United States and Canada. It never was a popular word in England. This is interesting because if we look back to the date which oft and often were first used, we can see it goes back to the mid 13th century. This means that the American English word oftentimes was invented and used solely by North American English speakers and often, oft, or ofttimes were the more commonly found and spoken words. This is typically not the way that language evolves in the history of the modern English language. We typically try to shorten words and make them easier to write and say instead of adding extra syllables. Often comes from Middle English around the time of the late 1300s into the 14th century. Oft is Old English.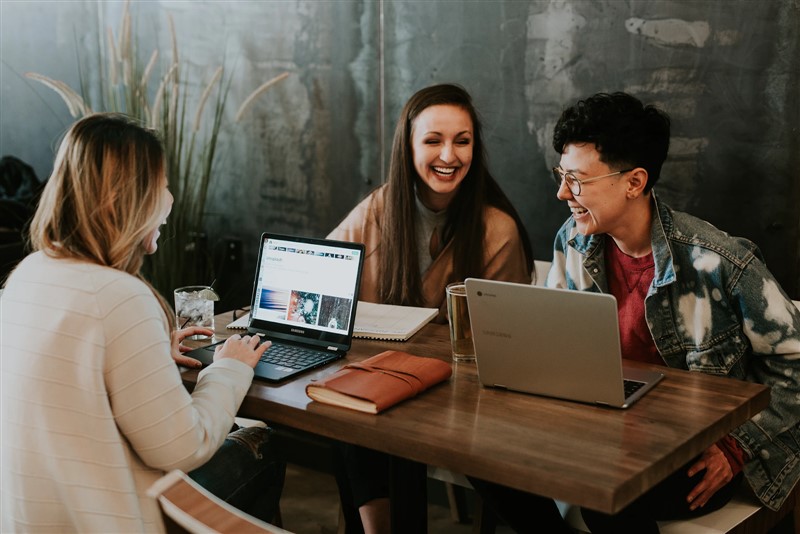 What Is the Definition of the Words Often and Oftentimes?
According to the Merriam-Webster dictionary, often is an adverb meaning:
many times; frequently:

He visits his parents as often as he can.

in many cases.
What Is the Difference Between Often and Oftentimes?
Often is a more modern, shortened version of oftentimes. The words both have the same definition and are used similarly however often is more versatile than it's the antiquated counterpart. You can use it before or after the verb that it modifies. Being able to use it more freely with the addition of it being a newer, shorter word than the old-timey sounding oftentimes, you can see why it's more frequently chosen today.
On the flip side, it is now becoming more commonly used today than at any time previously in the last decade. If we look at newspapers and articles often is used 200 times more than oftentimes, so it is still far from being as commonly found; however, this is drastically higher than in 2000 where often was used 500 times more in similar articles and newspapers than oftentimes.
Oftentimes is not even a necessary word in today's writing style since its replacement is shorter, yet it still gets tossed around enough to stick around today. Often of course is not even the shortest form of the word, however, it is the most common. We have three forms in total for oftentimes: oft, often, and oftentimes. So you can use which one sounds best to you in most cases but if you have any doubts or if it sounds wrong to use oftentimes you can stick to often or even oft if you still want to use a more old-timey, antiquated sounding word rather than using the extended form.
Synonyms of Often from a Thesaurus
Frequently – often; many times; at short intervals.
Generally – usually; commonly; ordinarily, with respect to the larger part; for the most part
Usually – in the manner or way that is most usual; typically; ordinarily:
Antonyms include infrequently, rarely, seldom. 
Example Sentences of the Words in Context
The Garfield specials are also unique for their deadpan delivery and oftentimes bleak worldview.
GARFIELD TELEVISION: THE CAT WHO SAVED PRIMETIME CARTOONS|RICH GOLDSTEIN|NOVEMBER 5, 2014|DAILY BEAST
Oftentimes public fear like this can be a self-indulgent kind of collective astral projection.
THE REAL NIGHTMARE OF FERGUSON|JAMES POULOS|AUGUST 15, 2014|DAILY BEAST
And oftentimes, we can project hypochondria onto others, Akerman said.
STRANGERS DIAGNOSE YOUR ILLNESS AND GET CASH IN RETURN|KEVIN ZAWACKI|AUGUST 15, 2014|DAILY BEAST
Oftentimes, you can look at your data in the app that collects it.
SELF-TRACKING FOR N00BZ|JAMIE TODD RUBIN|JULY 24, 2014|DAILY BEAST
His shoots, oftentimes for Vogue, would also "wind up with sex."
SPEED READ: TERRY RICHARDSON ON SEX, LIES, AND LINDSAY LOHAN|JUSTIN JONES|JUNE 16, 2014|DAILY BEAST
Oftentimes he holds no elective office, but may be an appointee of the government or State.
THE CLEVERDALE MYSTERY OR, THE MACHINE AND ITS WHEELS|W. A. WILKINS
Oftentimes I thought I'd raised it, but it was never there, wee laddie, never there.
THE WIND BLOWETH|BRIAN OSWALD DONN-BYRNE
Oftentimes his wit was severely sarcastic, but as a rule it was only genial and mirth-provoking.
GENIUS IN SUNSHINE AND SHADOW|MATURIN MURRAY BALLOU
Oftentimes they concern rather the manner of conducting business.
RAILROADS: RATES AND REGULATIONS|WILLIAM Z. RIPLEY
Oftentimes our patients listen so attentively that they forget they are in a crowd.
NOTABLE WOMEN OF MODERN CHINA|MARGARET E. BURTON
Summary
Now you are no doubt an expert on using the correct use of like and as and hopefully also took away a lot more about the word of the day — often. Next time you need to write a comparison, you will be well prepared.
Sources: