Counsel vs. Council
Have you ever been confused about the different spellings between the word counsel and council in English? Or perhaps you are just curious and want to learn more to ensure you are using these easily confused words correctly. This article will teach you everything that you might want on how to use these homonyms or homophones.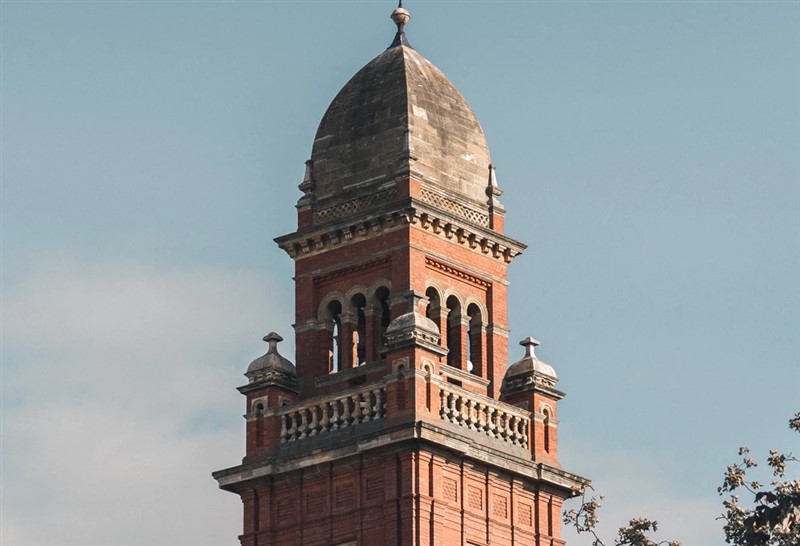 What Is the Definition of the Words Council and Counsel?
Council
Noun

an assembly of people summoned or convened for consultation, deliberation, or legal advice.
a body of persons specially designated or selected to act in an advisory, administrative, or legislative capacity:

the governor's council on housing.
the United Nations Security Council.
the local council members proposed a new city ordinance.

(in certain British colonies or dependencies) an executive or legislative body assisting the governor.
an ecclesiastical assembly for deciding matters of doctrine or discipline.
New Testament. the Sanhedrin or other authoritative body.
Counsel
noun, plural

advice; opinion or instruction given in directing the judgment or conduct of another.
interchange of opinions as to future procedure; consultation; deliberation.
Law. (used with a singular or plural verb) the advocate or advocates engaged in the direction of a cause in court; a legal adviser or counselor:
Is counsel for the defense present?
deliberate purpose; plan; design.
Theology. one of the advisory declarations of Christ, considered by some Christians as not universally binding but as given for aid in attaining moral perfection.
Archaic. a private or secret opinion or purpose.
Obsolete. wisdom; prudence.

Verb (used with object), coun·seled, coun·sel·ing or (especially British) coun·selled, coun·sel·ling.

To give advice to; advise.
to urge the adoption of, as a course of action; recommend (a plan, policy, etc.):
He counseled patience during the crisis.

Verb (used without object), coun·seled, coun·sel·ing or (especially British) coun·selled, coun·sel·ling.

To give counsel or advice.
To get or take counsel or advice.
What Is the Difference Between Council and Counsel?
These words have different meanings. Council is a noun that describes a gathering or group of people assembled to offer advice. Counsel can either be used as a noun or a verb. It means to give advice or can be used to mean advice when used as a noun.
Synonyms of Council and Counsel
Counsel – recommendation, suggestion, lawyer, attorney; solicitor, barrister.
Council – gathering, gang, committee, ring, conference, confab, synod, board, convention, body, parliament, assembly, conclave, congress, convocation, powwow, diet, cabinet, congregation, mob
Examples of the Words in Context
Council
There's a clear lack of regional diversity in many AI advisory boards, expert panels, and councils.
AI ETHICS GROUPS ARE REPEATING ONE OF SOCIETY'S CLASSIC MISTAKES|AMY NORDRUM|SEPTEMBER 14, 2020|MIT TECHNOLOGY REVIEW
It follows two brainiac classmates who fall in love while leading their student council but are too proud to be the first to admit it.
THIS WEEKEND: YOU'LL NEVER BATHE THE SAME WAY AGAIN|JOSHUA EFERIGHE|AUGUST 21, 2020|OZY
Others have created new internal councils focused on diversity and inclusion.
'URGENT NEED': HOW AGENCIES ARE DEPLOYING DIVERSITY AND INCLUSION EXECS, FORMING NEW COUNCILS TO CREATE MORE EQUITABLE COMPANIES|KRISTINA MONLLOS|AUGUST 21, 2020|DIGIDAY
You attend a neighborhood council meeting, just to see what happens when you rise to speak.
THE FIRST MURDER|KATIE MCLEAN|AUGUST 19, 2020|MIT TECHNOLOGY REVIEW
City councils, for instance, are making legislative decisions when they adopt new policies that will apply broadly going forward.
POLITICS REPORT: MARA ELLIOTT, PLUMBER|SCOTT LEWIS AND ANDREW KEATTS|AUGUST 1, 2020|VOICE OF SAN DIEGO
In secret, before the referendum, the council went ahead and fluoridated the water anyway.
ANTI-FLUORIDERS ARE THE OG ANTI-VAXXERS|MICHAEL SCHULSON|JULY 27, 2016|DAILY BEAST
A spokesman for Lewisham council said last year that it would be forced to act if the family returned to Britain.
BRITAIN MAY SPY ON PRESCHOOLERS SEARCHING FOR POTENTIAL JIHADIS|NICO HINES|JANUARY 7, 2015|DAILY BEAST
It is certainly more stylish than a council flat in a small-town banlieue!
HELL HATH NO FURY LIKE VALERIE TRIERWEILER, THE FRENCH PRESIDENT'S EX|LIZZIE CROCKER|NOVEMBER 28, 2014|DAILY BEAST
In fact, a few years ago I was awarded the "Courage in Media" award from the Council on American Islamic Relations.
HOW AASIF MANDVI BECAME JON STEWART'S FAVORITE JIHADI|DEAN OBEIDALLAH|NOVEMBER 16, 2014|DAILY BEAST
Counsel 
The legislative counsel wrote that "legislating remotely arguably violates the constitutional guarantee of open and public meetings," and that it could also violate Prop.
SACRAMENTO REPORT: JONES, COVID-19 AND THE IRONY OF REMOTE VOTING|SARA LIBBY AND JESSE MARX|AUGUST 28, 2020|VOICE OF SAN DIEGO
Google named a new top lawyer on Tuesday, appointing a 14-year veteran of the company, Halimah DeLaine Prado, as its new general counsel.
GOOGLE NAMES HALIMAH DELAINE PRADO AS NEW GENERAL COUNSEL|JEFF|AUGUST 25, 2020|FORTUNE
From the first day Shmuel Sunray joined NSO as its general counsel, he faced one international incident after another.
INSIDE NSO, ISRAEL'S BILLION-DOLLAR SPYWARE GIANT|TATE RYAN-MOSLEY|AUGUST 19, 2020|MIT TECHNOLOGY REVIEW
On par with speeding tickets, infractions don't entitle defendants to legal counsel or a trial by jury.
SDPD SAYS IT WILL STOP ENFORCING SEDITIOUS LANGUAGE LAW|KATE NUCCI|AUGUST 17, 2020|VOICE OF SAN DIEGO
Voters will also decide whether the city should create a new police oversight commission with independent legal counsel and subpoena power.
MORNING REPORT: TENSIONS, THEN A PRICEY RESIGNATION AT NATIONAL SCHOOL DISTRICT|VOICE OF SAN DIEGO|JULY 20, 2020|VOICE OF SAN DIEGO
Summary
Now you are no doubt an expert on using the correct use of council and counsel and hopefully also took away a lot more about the words. Next time you need to write a comparison, you will be well prepared.
Sources: