There are a ton of acronyms in the English language. While you likely know a large number of them, chances are there are a few that may leave you confused. Take CSR, for example; what does this abbreviation stand for, and what does it mean? We'll tell you.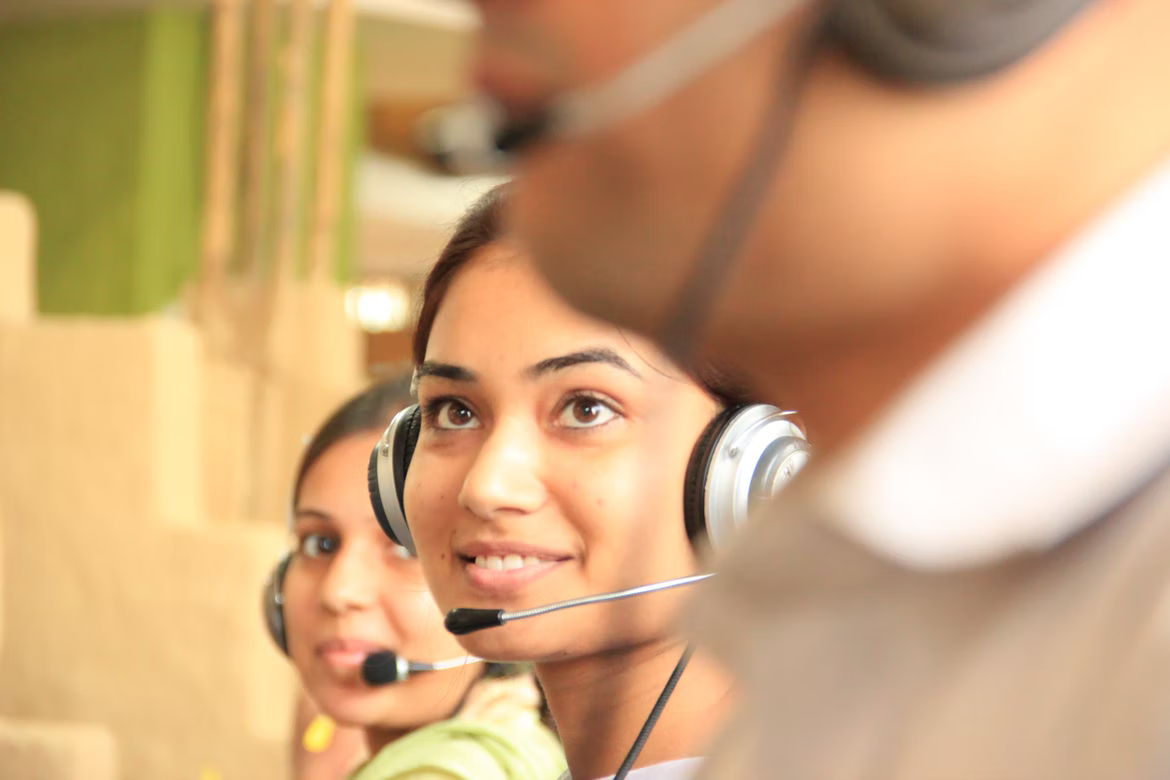 Read on as we explore CSR to uncover what this acronym stands for and more. By the end of this post, you'll have a much better understanding of what CSR means and how it's used in a sentence. Here's our complete guide on CSR.

What Is the Definition of CSR?
The acronym CSR has a myriad of various definitions; however, today we are focusing primarily on Corporate Social Responsibility or Customer Service Representative.
Corporate Social Resposibility
According to Collins Dictionary, Corporate Social Responsibility — or CSR — is the incorporation of ethical elements into the planning of a business strategy. The elements can include things such as; how a company may invest in renewable energy sources or purchase carbon offsets.

A single company can have a significant impact on reducing greenhouse gas emissions, pollution, and waste by simply committing to environmental responsibility.

Some of the benefits of CSR are as follows:
Stronger reputation, brand image, and recognition
Increased customer sales and loyalty
Various operational cost savings
Retention of talented and key employees
Arguably easier access to funding
Reduced regulatory burden
CSR initiatives are based on primarily four different categories:

Environmental responsibility — Aims to reduce pollution and greenhouse gas emissions while promoting the sustainable use of natural resources.
Philanthropic responsibility — Includes factors like funding educational programs, supporting health initiatives, and donating to causes. In other words, it's all about serving humanity.
Human rights responsibility — Involves looking after the welfare of the employees by ensuring fair labor practices.
Economic responsibility — Entails improving the brand's business operation while participating in sustainable practices.
Customer Service Representative
Customer Service Representatives are individuals that interact with customers to process orders, handle complaints, and provide information about their company's services and products. A customer service representative is also known as a customer service advisor or associate.

Customer service is central to the growth of your brand.

Regardless of how amazing your product or service is, customers will most likely remember the quality of support they receive. In other words, if you want to improve your customer relationships, you may want to consider hiring a few awesome CSRs. A good customer service representative can have a positive impact on your brand image, business model, and more.

Looking to hire a CSR? The traits you want to look for in a potential customer service representative include:

Strong communication skills
Ability to understand technical information
Puctuality and professional appearance
Friendly, positive attitude
Patience and empathetic
Strong listening skills
What Are Translations of CSR?
There are a number of ways one can say our word of the day.

Translations of Corporate Social Responsibility include:

Afrikaans — Korporatiewe sosiale verantwoordelikheid
Arabic — المسؤولية الاجتماعية للشركات
Bulgarian — корпоративна социална отговорност
Chinese (simplified) — 企业社会责任
Croatian — društveno odgovorno poslovanje
Czech — společenská odpovědnost firem
Danish — virksomhedernes sociale ansvar
Dutch — maatschappelijk verantwoord ondernemen
Finnish — yritysten yhteiskuntavastuu
French — responsabilité sociale des entreprises
German — Soziale Verantwortung der Unternehmen
Greek — εταιρική κοινωνική ευθύνη
Italian — responsabilità sociale d'impresa
Japanese — 企業の社会的責任
Korean — 기업의 사회적 책임
Norwegian — samfunnsansvar
Polish — społeczna odpowiedzialność biznesu
Portuguese — Responsabilidade social corporativa
Russian — корпоративная социальная ответственность
Spanish — responsabilidad social corporativa
Swedish — företagens sociala ansvar
Thai — ความรับผิดชอบต่อสังคม
Turkish — kurumsal sosyal sorumluluk
Ukrainian — корпоративна соціальна відповідальність
Vietnamese — trách nhiệm xã hội của doanh nghiệp
Translations of Customer Service Representative include:

Afrikaans — kliëntediens respresentative
Arabic — خدمة العملاء التمثيلية
Bulgarian — респресентативен за обслужване на клиенти
Chinese (simplified) — 客户服务再现
Croatian — resprezentativna služba za korisnike
Czech — zákaznický servis respresentativní
Danish — kundeservice respresentativ
Dutch — klantenservice vertegenwoordiger
Finnish — asiakaspalvelun edustus
French — responsable du service à la clientèle
German — Kundenservice repräsentativ
Greek — επαναπροσφορά εξυπηρέτησης πελατών
Italian — rappresentante del servizio clienti
Japanese — 顧客サービス関連
Korean — 고객 서비스 대표
Polish — reprezentatywna obsługa klienta
Portuguese — respresentativo atendimento ao cliente
Russian — представительное обслуживание клиентов
Spanish — respresentativo de servicio al cliente
Swedish — kundservice representativ
Thai — บริการลูกค้าที่บิดเบือน
Turkish — müşteri hizmetleri temsili
Ukrainian — репрезентативного обслуговування клієнтів
Vietnamese — dịch vụ khách hàng đại diện
Alternate Meanings for the Acronym CSR
Although our word of the day is most commonly used when referring to corporate social responsibility or a customer service representative, the acronym CSR does have quite a few alternate meanings, including:

Communications Service Request
Certificate Signing Request
Center for Scientific Review
Customer Support Representative
Committee on Social Responsibility
Comprehensive School Reform
Center for Scientific Review
Corporate Sustainability Reporting
Class Size Reduction
Cambridge Silicon Radi
Center for Space Research
Cost Sharing Reduction
Comprehensive Spending Review
Cost-Sharing Reduction
Customer Satisfaction Rating
Clinical Science Research
Commercial Sales Representative
Computer Science in Russia
Common Structural Rules
Continuous Speech Recognition
Conclusion
CSR is used to refer to a number of various things. More often than not, the acronym stands for Corporate Social Responsibility or Customer Service Representative.

We hope this article has provided you with a clear understanding of CSR. If you're interested in learning about more acronyms and their meanings, head on over to our website where you'll discover informative blogs, a number of intricate words, useful tools, and more.

Whether you're on a mission to expand your existing vocabulary or simply hoping to make sense of a confusing slang word, you can always count on us to have your back.
Sources:
CSR: What does CSR stand for? | The Free Dictionary
Types of Corporate Social Responsibility to Be Aware Of | Harvard Business School